SUPERNATURAL SEASON 1 DVD SET

More and more fans are going out to buy the dvd set of Supernatural Season 1 every single day. Some of us, however, are not so lucky and have to wait for a while before we can get our hands on said dvds. Well, for those of us at spn_info a small portion of the wait is over. Below you will find two hilarious and fun extras from the Supernatural DVD set. The first is a very fun and interesting look at the Day In The Life on the Supernatural set. The second is the DVD gag reel for the show, which is (as you can imagine) hilarious. Please feel free to download both to get a small taste of the set and don't forget to go buy them when you can!



Supernatural Information Center
Newsletter #2
(9/29/06)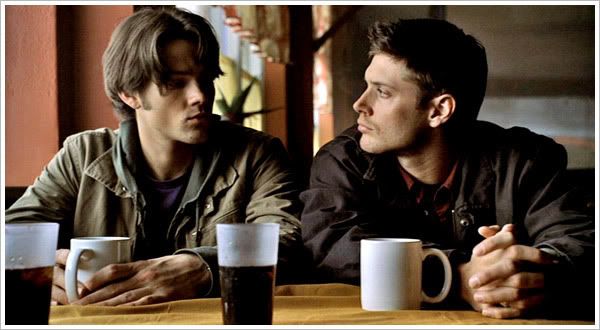 A storm's coming and you boys, your daddy, are smack in the middle of it. – Bobby, 1X23


DISCUSSIONS/EPISODE REVIEWS:
My Time of Dying 2X01
If anyone has written a review for this episode or opened a discussion for this episode (whether on your personal journal or a community), please feel free to comment with a link!

NEWS:
Actors
JDmorgan.net news update
Interview with Jeffrey Dean Morgan (Spoilers!)
Jensen Ackles - Dreamwatcher Article - Supernatural - Brothers Beyond
Jensen & Jared Article in TOPP #7

SHOW
The CW is offering the chance for your band to be on Supernatural!


Upcoming Episode
IN MY TIME OF DYING (9/28/06)
EVERYBODY LOVES A CLOWN (10/05/06)
BLOODLUST (10/12/06)
CHILDREN SHOULDN'T PLAY WITH DEAD THINGS (10/19/06)
SIMON SAID (10/26/06)
NO EXIT (11/02/06)
THE USUAL SUSPECTS (11/09/06)
CROSSROAD BLUES (11/16/06)
Please note that the schedules vary.

RANDOM TRIVIA: The Colt
"Back in 1835, when Halley's comet was overhead, the same night those men died at the Alamo, they say Samuel Colt made a gun. A special gun. He made it for a hunter - a man like us, only on horseback. The story goes, he made 13 bullets. This hunter used the gun a half dozen times before he disappeared, the gun along with him. Somehow, Daniel got his hands on it. They say.... They say this gun can kill anything."
Engraved with a biblical quote in Spanish (non timebo mala which translates as fear no evils - Psalm 23:4), the gun is now in the posession of the Winchesters, hopefully to be used to finally kill the demon which murdered Mary and Jess.



SPOILER ALERT

Everybody Loves a Clown – Please note that below this cut there are some SERIOUSLY spoilers for the next episode. It is up to you if you read them or not. Shut your cake-hole if you read them and regret it.



COMING SOON:
Complete Weapons Write Up (Including The Colt)
Transcripts From Season 1
Screen Captures From Previous and Future Episodes
Urban Legends
RECOMMENDATIONS:
The Official Supernatural Website
Winchester Fan



EXTRAS: Remember that the extras change every newsletter. Keep your eyes open for these next few newsletters because we have some awesome extras this season.
Featuring Jared and Jensen: .zipped
CW PROMO VIDEO 1
CW PROMO VIDEO 2
CW PROMO VIDEO 3
MUSIC: MP3
It took some doing but I finally tracked this song down and was able to get it for us. Yes, you read that right, it's Jensen (aka Dean) singing.

Come 'Round More Alabama by Steven Carlson Feat. Jensen Ackles (Unreleased)
...and we're back! Supernatural is finally back on the air and fans breath a sigh of relief! The wait is over and the all new network, The CW, seems to have offically started us off with a bang!



Picture courtesy of winchesterfan.com
spn_info is finally back in action after a long hiatus! And, yes, that's exactly what it was: a hiatus. I wouldn't abandon you to the dredges after just getting started! Before anyone becomes alarmed, let me assure you that this won't happen again until the end of Season 2. Why? Because it gives time to gather new info and find new (and better) extras for you all! These next few newsletters are going to have some wonderful extras, including: extras from the Season 1 DVD, music from the series, screen caps, and much much more!

I'm also delighted to announce that in the very near future we're going to have a new layout for the community for easier use so that those looking for specific information can have it right at their fingertips. I'll be updating old entries with new information and posting some slightly spoiler-ish info for later episodes, rest assured these spoilers will be clearly labeled. One last thing before I move on, please be aware that instead of including a second edition to the newsletter with fan fiction, I am going to be giving several links to several different communities so you can catch up on the latest in Supernatural fandom. This will, thankfully, downsize the newsletter so I can bring you more extras all the time!

That said, since we're finally back in action and the newsletter won't be released until tonight, I give you all some lovely screen captures (behind a cut) from last nights (9/28/06) episode. Be warned that this post is NOT DIAL UP FRIENDLY!

Supernatural Information Center
Newsletter #1
(05/07/06) - (05/13/06)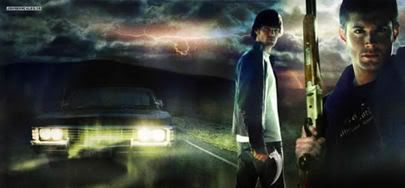 Dad went on a hunting trip...and he hasn't been home in a while. - Dean Winchester; Pilot

Please note that because the newsletter covers an entire week at a time, the size is too large to put into one post, therefore it will be split into two parts with the first half containing: Meta, Show News, Fandom News, Writing References, and Extras. Second Half: Fan Fiction by Genre.
META DISCUSSIONS:
On Devil's Trap by phantomas
On Devil's Trap by lea_ndra
On Devil's Trap by marythefan
Dean Meta by phantomas
SPN and Religion by skt23
Vampire Research by omgwtf42
SPN Thoughts, by muccamukk
Favorite Episode Poll by starsouls1013
Winchesters and hugging by dotfic
Stick figure recap of Devil's Trap, plus extensive SPN polling by kissedbythegods
Which opening montage did you like better? by riotgirl77
Meta links by fadagaski
Devil's Trap meta by sargraf
Why does Sam side with Dean? by kronette


NEWS: Show
An Early Look at CW's Potential Fall Schedule
WB's Supernatural Message Boards
The WB will begin showing episode repeats as of Thursday, May 25th.
Potential Summer Repeat Schedule:

May 25, 2006
#1.07 Bugs

June 1, 2006
#1.03 Dead in the Water

June 8, 2006
#1.04 Phantom Traveler

June 15, 2006
#1.05 Bloody Mary

Please note that repeat schedules are subject to change but I'll do my best to keep you all abreast of any changes!

NEWS: Fandom


newbieguide
has posted a wonderful beginners guide to the Supernatural fandom, which can be found here:
Supernaturals Newbie Guide
* There has been a ship manifesto created for the pairing of Sam/Dean, which can be found here:
A little Bit Rock and Roll, a Little Bit Classical
WRITING REFERENCE
The Winchester Journals (Website)
Dean Winchester Profile
Sam Winchester Profile
John Winchester Profile
spn_betas
spn_research
RECOMMENDATIONS:
Supernatural News

- Don't let the name fool you, this site isn't directly related to Supernatural the television series, but I did find it quite interesting and just might be enough to inspire a few of you writers out there.
The Supernatural World

-
Officially the #1 Paranormal & Supernatural Portal in the World. For those of you wanting to delve into the supernatural and paranormal to give your writing a new flavor or just explore the unknown a bit more, go on and browse a while.



EXTRAS: The extras change with every newsletter. If you have something to contribule, feel free to share!
Music from the episodes...


Episode 2 - Wendigo:
Down South Junkin' by Lynyrd Skynyrd

Episode 12 - Faith:
(Don't Fear) The Reaper by Blue Oyster Cult
</font>
Below you will find a quick guide to the music played in all recent Supernatural episodes; this list will be added to as time progresses. Please feel free to comment if you (a) know a song that hasn't be listed or (b) see a song that is incorrectly labeled.


This post gives a word for word copy of all of John Winchester's journal entries, excluding demons and hunting information (which will be given in another post). Please be aware that this is factual to canon and should not be viewed as speculation.
John Winchester


I love the guy, but I swear he writes like freakin' Yoda.
-- Dean about John; Asylum


Dean Winchester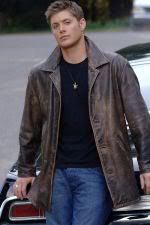 A young man with an important purpose. A job to do. And it isn't finished.
-- Roy Le Grange, Faith, Why he choose to save Dean's life.





Samuel Winchester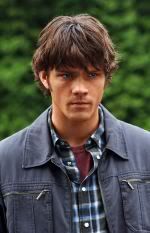 "You know, my brother could give you this puppy dog look, and you'd just buy right into it."
-- Dean about Sam, Scarecrow


This community was created for fans, readers, and writers of the television show,Supernatural, to ask those pesky questions about the little details they'd like to know.

Want to know how old your favorite character is? What year Mary Winchester was killed? What kind of weapons they use? What demons they've faced? Where exactly is the urban legend they used in the Hook Man episode?

spn_info is the place to ask, so load your shotgun and fire away!
Welcome to The Winchester Chronicles/spn_info!